<
Copyright © 2017 NeuroMentix, LLC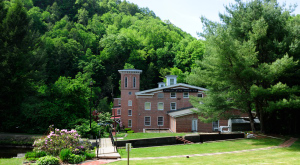 Working with NeuroMentix
NeuroMentix is an early stage startup dedicated to a new, groundbreaking class of artificial intelligence technologies closely modeled after the brain. By staying close to biology, our approach also has important implications for understanding and modeling global brain function. For these reasons, a career with NeuroMentix has the potential for a truly transformative, positive impact on science, technology, and our world.
NeuroMentix offers competitive compensation, benefits, and facilities to attract the very best.
Open positions

We do not have any open positions at the moment. However, we are always looking for exceptional people to join our team and would like to hear from you. While we may not have an opening today, we do expect new employment opportunities to arise in the future.
NeuroMentix is an equal opportunity employer. Applicants must be a US citizen or possess US work authorization. All qualified applicants will receive consideration for employment without regard to race, color, religion, gender, gender identity or expression, national origin, sexual orientation, veteran status, age, or disability. NeuroMentix participates in E-Verify.